What to Look for when Choosing an Orthodontic Lab?
When it comes to choosing an orthodontic lab, there are many choices out there, and it's important to find the best fit for you. While there are many great labs, consider weighing all the pros and cons of each orthodontic lab to make sure you are getting the best services, latest technology, and most affordable prices on the market. Here are just a few things we recommend keeping in mind when choosing an orthodontic lab.
Experience – When selecting an orthodontic lab, go with a lab that has years and years of experience creating high quality products. At China Orthodontic Lab, we have over 10 years of experience offering the finest products in the industry. and most important, we are the only one professional orthodontic lab in China do foreign market!
Quality – Not only is it important to choose a lab with years of experience under their belt, but it's also important that the lab is producing products fabricated from the highest quality materials. Whether you are looking for retainers, mouthguards, splints, fixed metal appliances, or more, be sure to choose the lab with the highest standard of quality.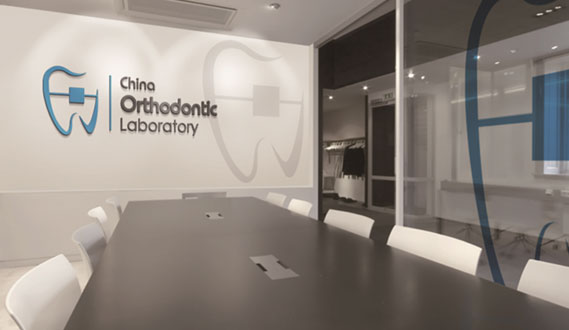 Technology – The orthodontic industry is constantly changing and improving, so it's vital to pick a lab that stays current on new orthodontic technology. You don't want to be left interested in purchasing the latest and greatest only to realize your lab is behind the times.China orthodontic lab is the only one lab which can offer digital service!
Price – While selecting an experienced lab that focuses on providing quality and the latest in technology are prime components of selecting a lab, it's also fundamental that you don't break the bank. China Lab offers the best in the industry with excellent price points, all because of the lower labor fee in China here!
Customer Service – When it comes to deadlines, orders, and returns, you need a lab that you can trust to treat you with respect and integrity. At China Lab, we work hard to not only meet your expectations, but to exceed them. we have a professional customer service team, all of them have good english skills and professional orthodontic knowledge!
https://china-ortholab.com/wp-content/uploads/2017/02/high-quality-orthodontic-appliance-1.jpg
300
850
admin
https://china-ortholab.com/wp-content/uploads/2017/01/ort-logo-3.png
admin
2017-02-20 02:53:34
2017-02-20 02:53:34
What to Look for when Choosing an Orthodontic Lab?